(The Frecce Tricolori flying over Perugia on May 26th
photo by Adriano Scognamillo)
---
As it starts to feel possible that there may be light at the end of the pandemic tunnel, I wanted to share a quick update on the situation in Italy, my region of Umbria and news about our Estate.
In cities like Rome and Florence, a sense of cautious optimism seems to be in the air. Last weekend—the first weekend since Italy entered Phase Two—Romans took to the streets on bicycles, stopping to photograph monuments usually swarmed by tourists and enjoy a gelato under the Mediterranean sun. Though many marveled at seeing the Trevi Fountain and the Spanish Steps without the crowds, there's also anxiety about the effect of minimal tourism on the economy and how long the resulting downturn will last.
With approximately 4.2 million Italians employed in tourism, the industry makes up roughly 13 percent of the nation's GDP. In 2019, Italy—which has a population of 60 million—welcomed 216 million tourists.
Hard to predict the future of tourism in Italy although we suspect that sustainability will play a big role going forward. From curbing overcrowding, reducing mass tourism and pollution, to create tourism that produces something and improves the destination, and quality prevailing over quantity.
On a positive note, the region of UMBRIA's outstanding record of handling the emergency has continued to remain exceptional. To date, I am pleased to confirm that Umbria has no new Covid-19 cases Today also and has experienced only 76 deceased in total.
ITALY entered Phase 2 of its corona lockdown on May 4th with further concessions on May 18th, replacing the strict lockdown rules that had been in place nationwide for more than seven weeks. While it gives back some liberties, freedom of movement remains limited to your own region. Despite the relaxation of travel restrictions, large gatherings in public places will still not be allowed.
Italians can finally eat or pick up a takeaway from restaurants, gelatiere, pastry shops, buy flowers, and some industries, such as construction or manufacturing could resume work.
Bars and restaurants were also allowed to reopen on May 18th under social distancing measures as well as hairdressers, churches and museums.
Visitors to museums will be required to purchased tickets online in advance and must practice social distancing in galleries.
Fitness and sport centers and swimming pool have reopened on May 25th, while theatre and cinemas from June 15th.
The biggest breakthrough will hopefully happen on June 3rd after the national holiday on June 2nd, conditions permitting, when Italy will re-open national and international borders in a desperate attempt to kick-start tourism for the summer. Italy will reopen its borders from June 3 without restrictions and no need to quarantine for 14 days as it seeks to further ease its lockdown and restart the eurozone's third-largest economy.
The lifting of travel restrictions within Italy and international would only initially apply to visitors from other EU countries, including the UK.
Strict guidelines remain in place in Italy, from social distancing to the obligation to wear masks in closed spaces and on public transport, along with a ban on gatherings.
To summarize, the key dates are:
May 18th – opening of bars, restaurants, churches, libraries, museums, archeological sites, hairdressers and nail parlours;
May 25th – reopening of sports centres, gyms and swimming pools;
June 3rd – reopening of AIRPORTS to national and international travel – EU countries only plus Switzerland and Monaco;
June 15th – reopening of theaters and cinemas.
With its Covid-free status, there is no better time to visit Umbria, the "green heart of Italy", named by the British The Telegraph at the end of April, as the ideal post-lockdown destination. A less crowded and more affordable alternative to Tuscany, the Region is steeped in history, and can satisfy the curiosity and interest of a variety of travelers, from those interested in culture, art, nature or gastronomy.
From LE TORRI DI BAGNARA CASTLES' side, we are continuing to closely monitor national and international developments and keeping up to date with the latest health & safety regulations imposed by the Italian Government on the hospitality industry.
This summer, Le Torri di Bagnara Castles provides a unique safe destination, a luxury choice for those looking for a private retreat.
There are no remaining barriers for welcoming GUESTS and we are officially opening on June 13th.
In the event that due to "Force Majeure" you cannot travel to Italy, you will be entitled to defer you booking to a later available date during 2020 or 2021.
We are extremely confident that this year, Le Torri di Bagnara Castles is an ideal destination and a top luxury choice for discerning V.I.P. travelers.
Le Torri di Bagnara Castles and its Team are ready to welcome you SAFELY, while offering UNIQUE-JOYFUL HOLIDAYS.
Yours Sincerely,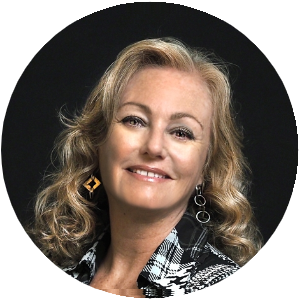 ---