HOST YOUR RETREAT IN A 1500 ACRE (590 HECTARE) VERY PRIVATE ESTATE IN UMBRIA – ITALY'S GREEN HEART
---
Come and host your retreat high on a hill in Umbria region – Italy's green heart, secluded in a huge green private estate with a working farm, consisting of plains & hills, dotted with 5 medieval castles, 4 small lakes, 6 km of the river Tiber (central Italy's main river, the river of Roma), walking and biking trails with picnic areas, hectares of PGI olive groves, woods, pastures, wheat, corn and sunflowers fields, herds of deer and hares and unspoiled landscapes.
Immersed in the splendor of history and in the charm of nature, with marvellous views of gently rolling hills and the stunning Upper Tiber Valley, you will offer your guests a fantastic environment to reset and relax in total comfort.
---
UMBRIA RETREAT OVERVIEW
Le Torri di Bagnara is a world-class collection of exquisitely restored medieval castles set within a superb, very private 1500-acre (590 hectare), historic estate and nature reserve in the Perugia area – close by Assisi, midway from Rome and Florence – offering one of its five castles (the hillside Pieve San Quirico castle) and the hilltop watch Tower as fully staffed luxury villas, the best choice for your perfect retreat.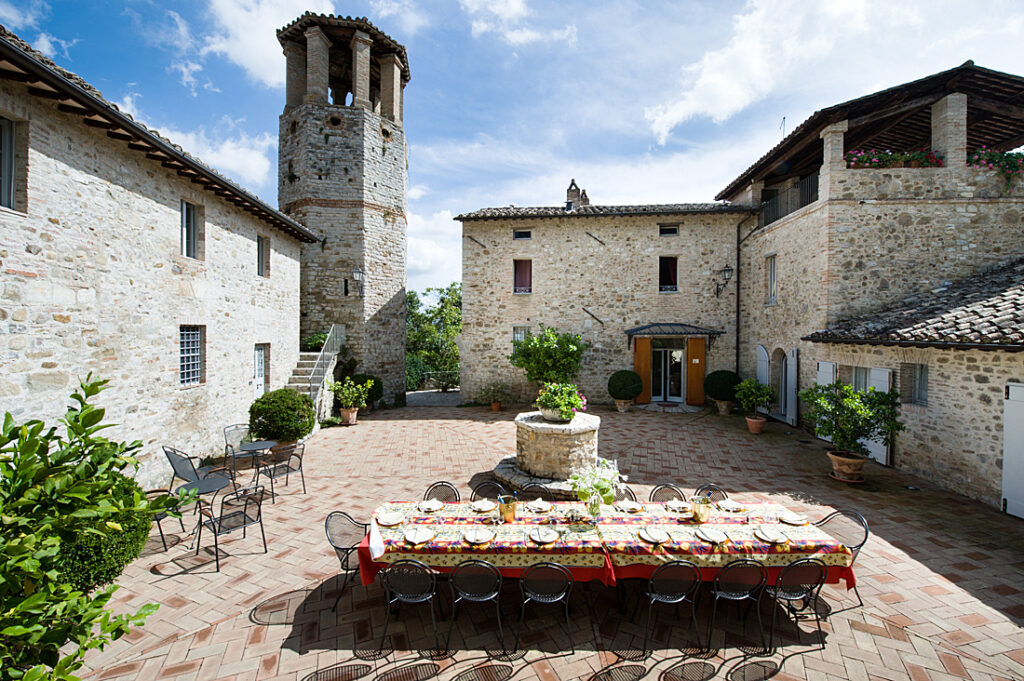 This Italian Retreat venue has been designed to the highest standards, stylishly decorated & completely renovated offering you two villas that can be booked separately with beautiful manicured gardens, panoramic saltwater swimming pool, bocce ball court, and gorgeous indoor and outdoor living areas.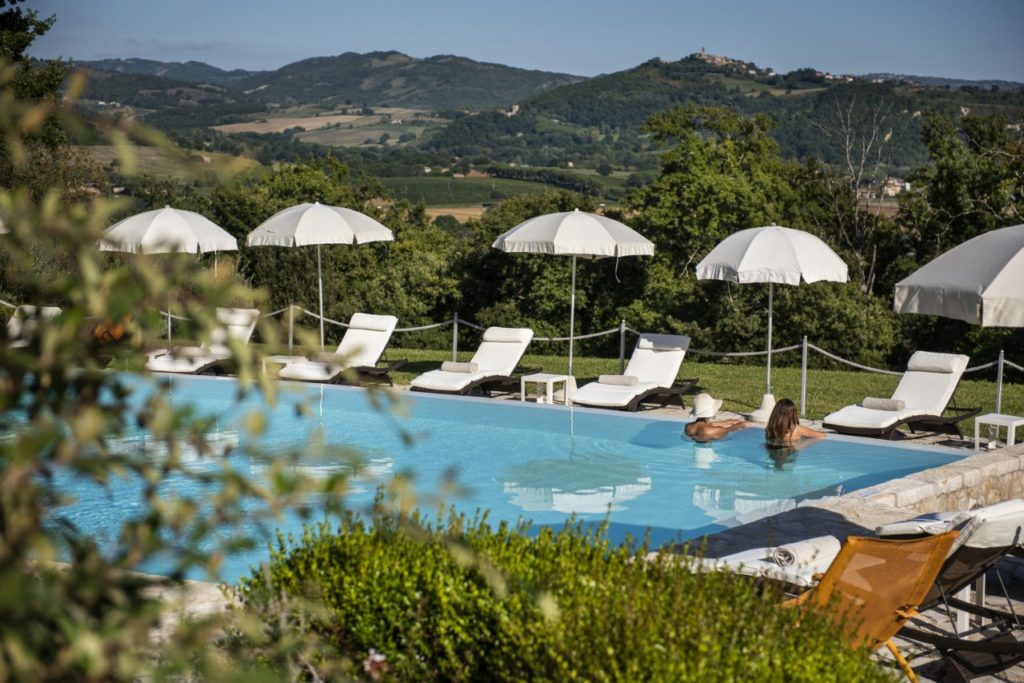 Both Villa's are interconnected via their garden's to create a fantastic retreat and experience for up to 30 guests.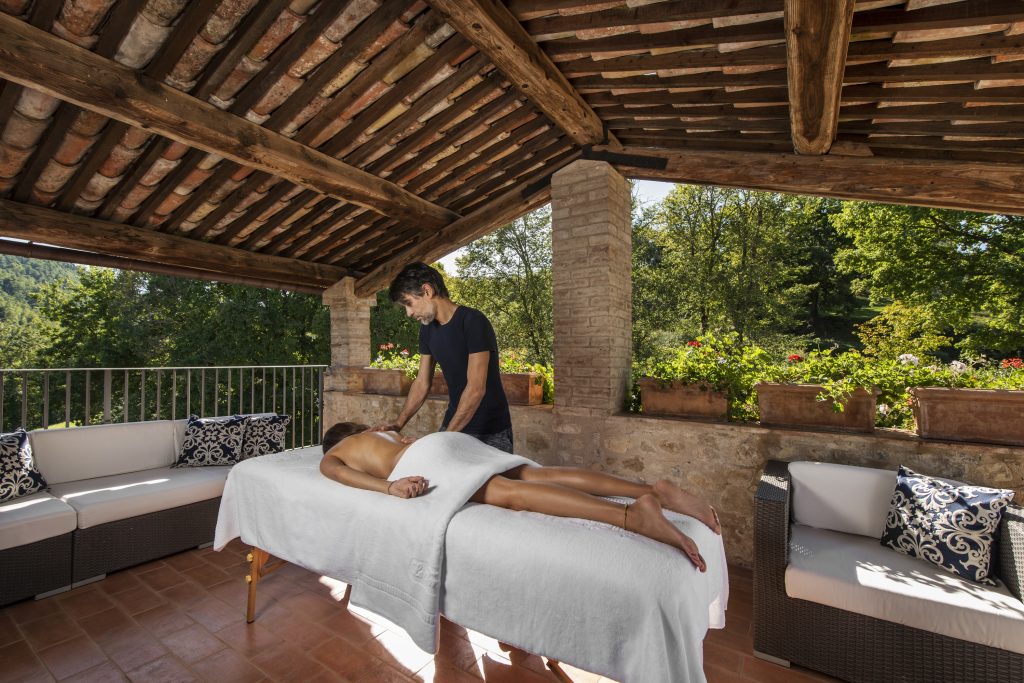 ---
SERVICES & EXPERIENCES
Our experienced concierge team can tailor-make exceptional services and authentic experiences and itineraries from in-villa breakfast, lunch & dinner full service (prof. staff), to outside activities such as a real Italian truffle hunting in our estate, historic, hiking and biking guided tours in our estate and around the whole region, hot air balloon rides, or in-home activities such as yoga session, massage, cooking classes and wine tastings.
---
FOOD
All food we prepare and serve to our Guests is a high quality, fresh and locally grown in our farm and in other selected umbrian farms, who practice sustainable land management practices.
The property's working Farm produces a high quality Extra Virgin Olive Oil (cold squashed), made from its PGI-Umbria "Colli del Trasimeno" olive groves, many kind of organic vegetables and some fruits – such as melons, water melons and strawberries – "Chianina" Veal Meat (it is the Italian most valuable meat, by it we get the famous Florentine steak), and pure Honey. Truffles, Wild Berries and Porcini mushrooms are harvested in the property's woods.
Come and experience UMBRIA, one of Italy's most unspoilt and picturesque regions where you and your guests will discover an authentic and slow way of life, where the seasons lead the daily rhythms of the people.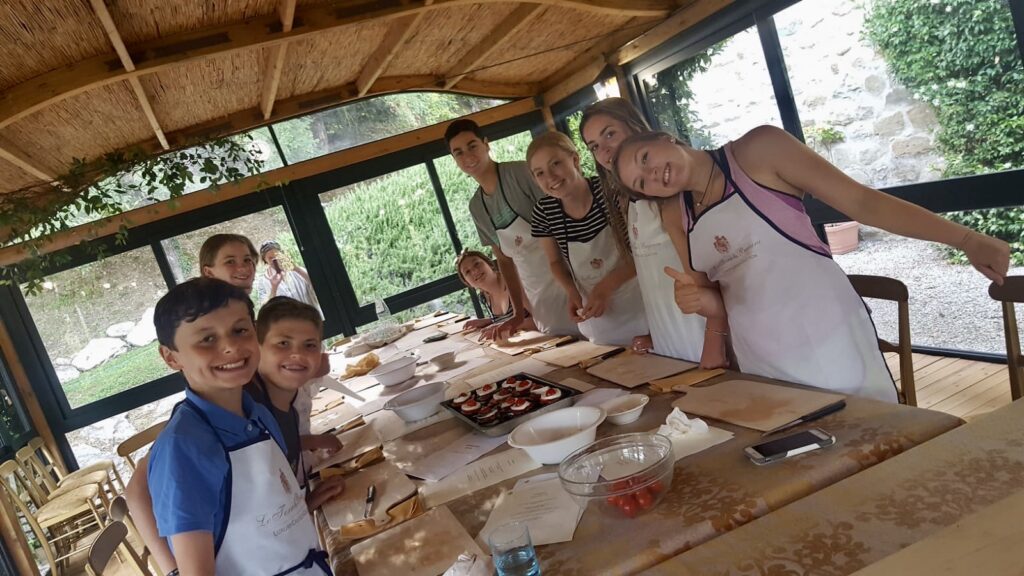 ---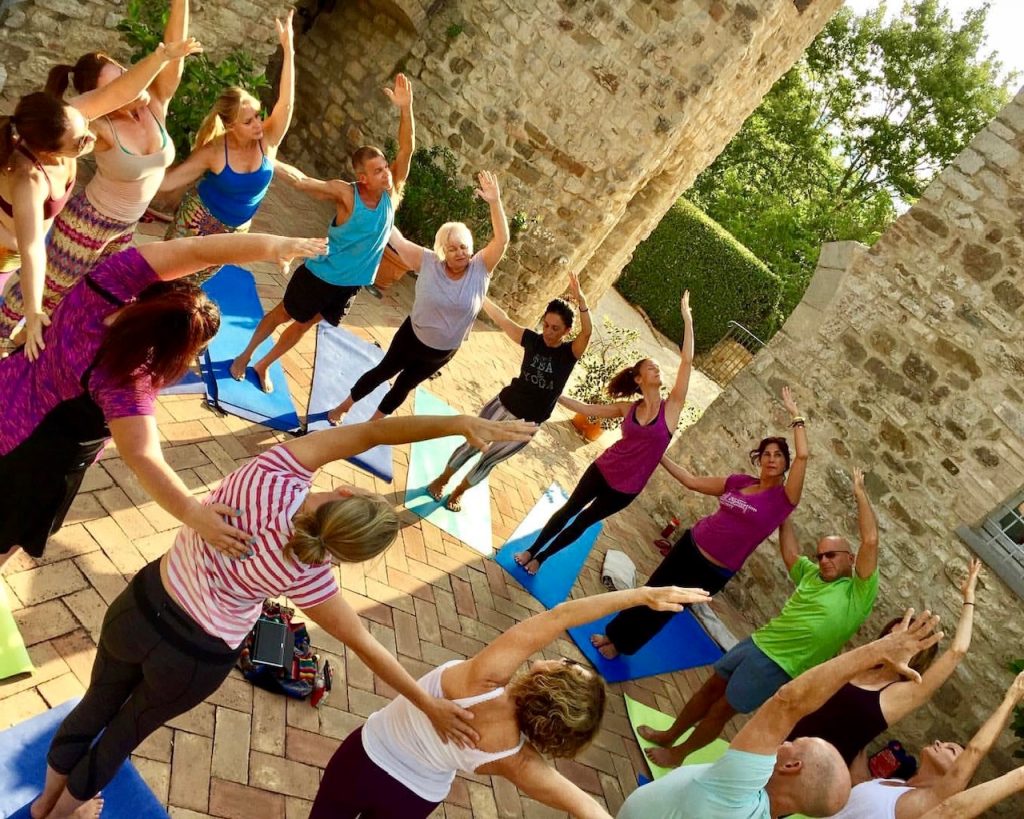 Find our RETREATS VENUE DETAILS at this link.