DON'T RENT A VILLA, RENT A FULLY STAFFED CASTLE WITH A LICENCE. THE ULTIMATE ITALIAN HOLIDAY!
NOTHING CAN COMPARE TO THE OPULENCE, HERITAGE AND HISTORIC APPEAL OF CALLING A TRUE CASTLE "YOUR HOME".
AND SINCE WE HAVE A LICENCE, YOU WILL BE AS SAFE AS HOUSES!
INQUIRE
Treat yourself to a stylish holiday in a luxury castle!
Imagine being the Lord and Lady of your very own luxury castle, sleeping in an elegant canopied bed, exploring acres of beautiful grounds and feeling the land is yours to enjoy…
Nestled in the heart of a 1500-acre estate in Umbria – Italy's green heart, Le Torri di Bagnara castles are the ultimate country getaway and an ideal place to leave the modern world behind for a little while. You will be looked after an empathetic, caring and service-oriented host & staff  who will pamper you from your arrival to the end of your stay.
The regal atmosphere is unforgettable ​— as you recline in your luxurious room, you'll feel the history of the castle brought to life through the white stone walls, opulent fabrics and period furniture.
Moreover our castles are not merely private houses rented by the owner, but luxury accommodation with a hotel Licence. This ensures our guests are guaranteed first-rate quality and safety standards, both in the structure and in the offered services, are met.
Isn't it a unique lifestyle experience ?
So, alert the troops (a.k.a. your best friend posse) and pack your bags. Our castles are waiting for your royal entrance!
WELCOME TO YOUR HOME IN ITALY!
We would like to be the very first to welcome you to the unspoiled, pristine paradise of the Northern Tiber Valley in Umbria,  the green heart of Italy, 20 min drive to Assisi & Tuscany, mid-way between Florence & Roma.  The Tenuta di Bagnara – a 1500-acre very private estate and nature reserve dotted with 5 medieval castles, small lakes and a working farm – is a slice of this heaven and belongs to my family since 1901.
One castle and a standing tower are offered as fully staffed luxury villas and another castle as an exclusive venue for weddings and special events.
Nestled in the heart of a huge estate, our castles are the ultimate country getaway and an ideal place to leave the modern world behind for a little while.
INQUIRE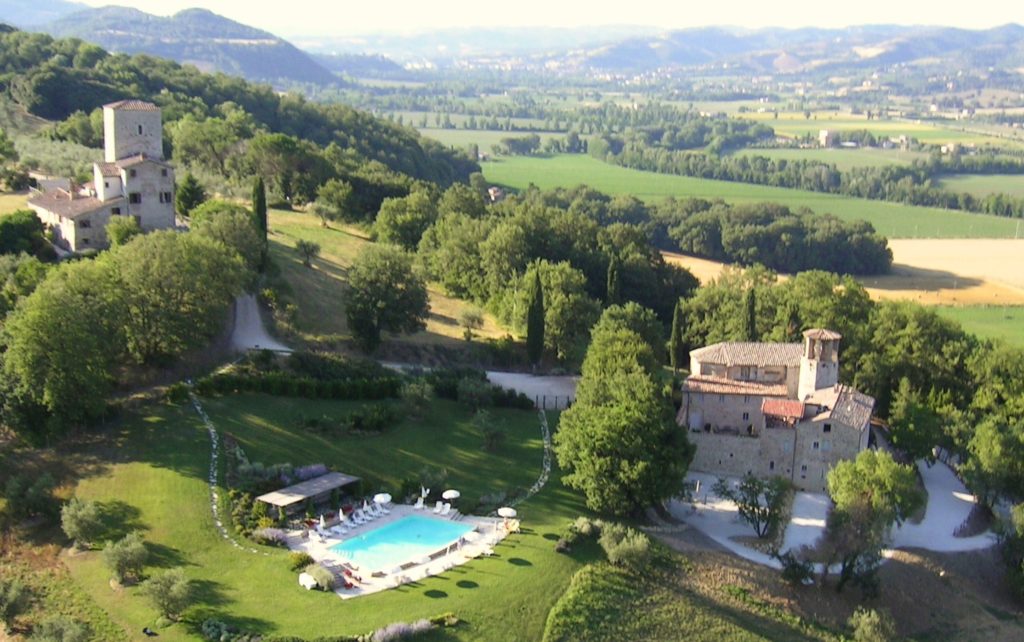 WHY A LUXURY HOME RENTAL?
Staying in private vacation homes is one of the most enjoyable ways to visit a new country. The facilities and amenities on offer match those provided by the luxury hotels and resorts, yet come with the added advantage of absolute privacy and exclusivity. There's no competing for sunbed space or making table reservations.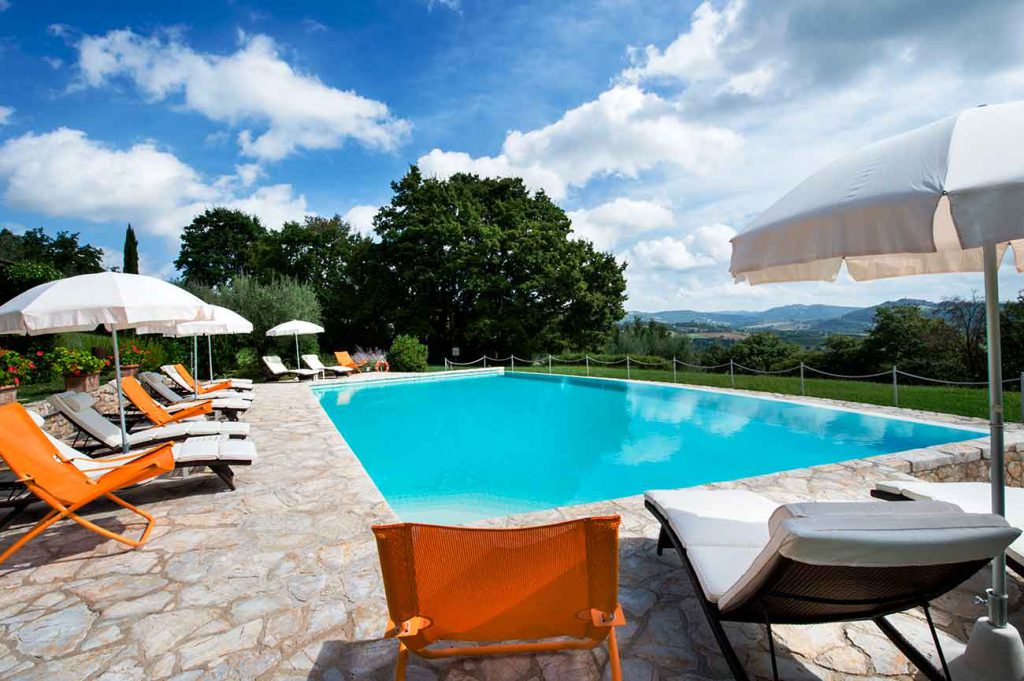 Comfort and ease are guaranteed with each guest's individual needs met without fuss or delay. Well-trained, unobtrusive staff ensure the villas are perfectly maintained and kept spotlessly clean, while a personal villa manager is on-hand to answer questions and meet requests throughout the stay.
Holiday villas are a very suitable and practical accommodation choice for families, friends, reunions, small parties, small conferences, destination weddings, long term holidays,…. A holiday villa can make a great reunion meeting place for family and friends who live in different parts of the world.
INQUIRE
WHY A CASTLE?
Nothing can compare to the opulence, heritage and historic appeal of calling a true castle "your home".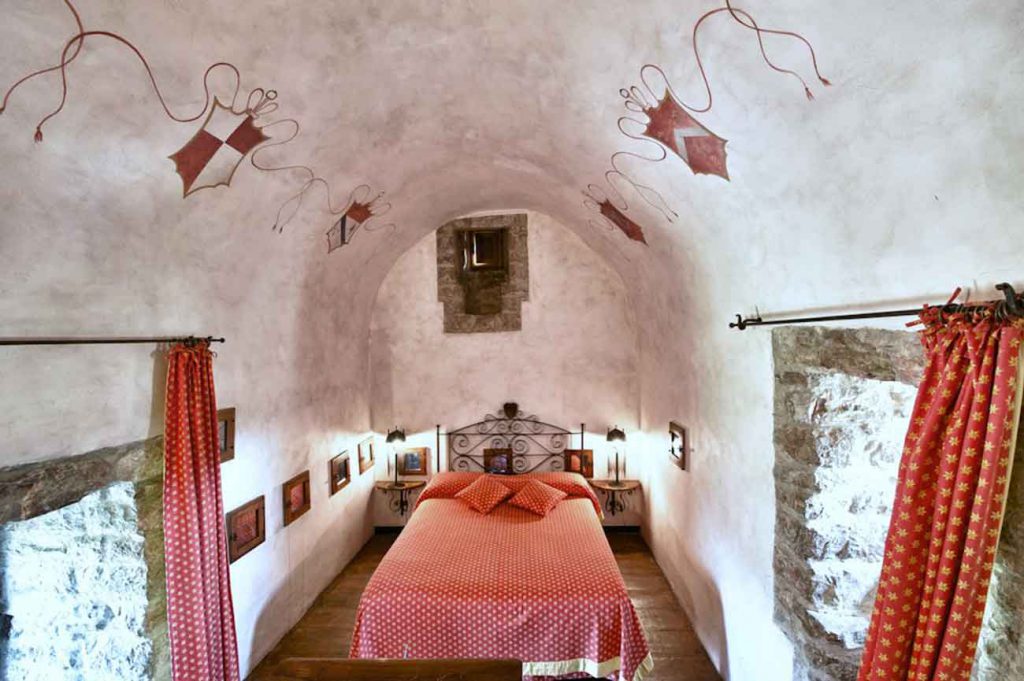 WHY US?
Our luxury castles were renovated to enjoy as an exclusive Umbria & Tuscany villa vacation resort. The result is that our holiday rental is designed perfectly for large, diverse family reunions, groups of friends, destination weddings, small corporate groups, yoga retreats, small parties and generally for any group of people who want to stay together during their holidays.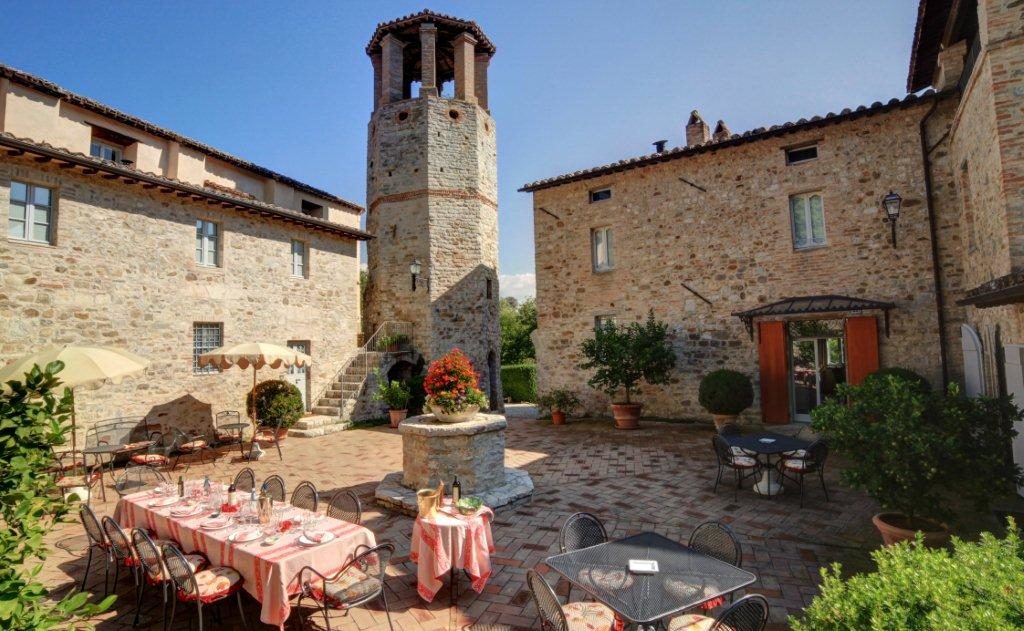 Found in the lush greenery of the Umbrian countryside, this noble family owned property with its luxury décor will make you feel like nobility of centuries past, but at the same time with all the typical amenities and staff services you might expect from a luxury hotel.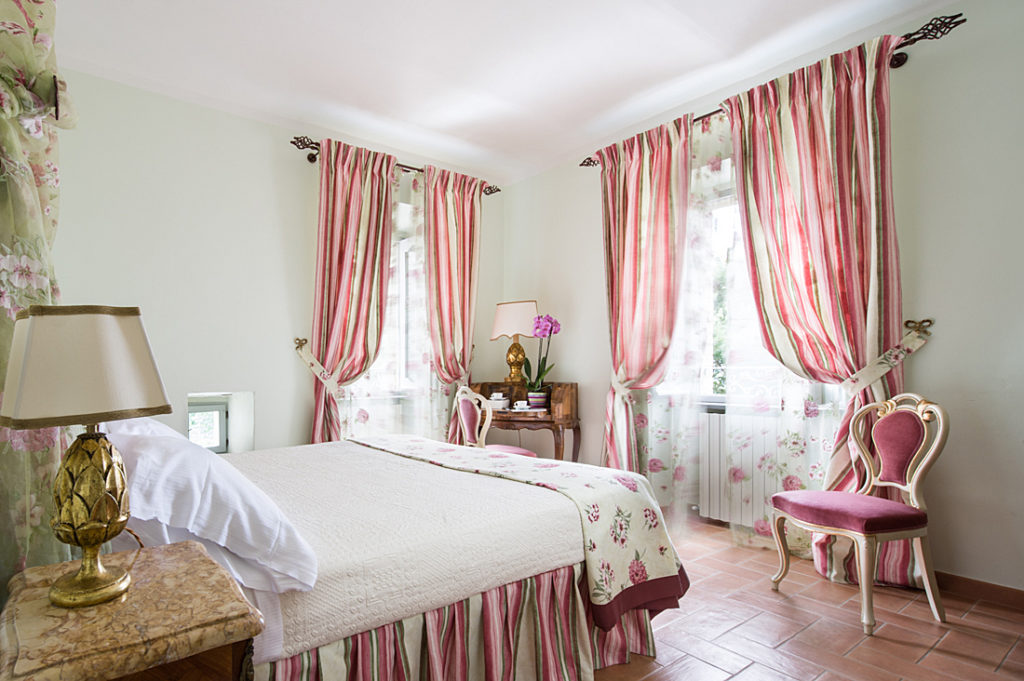 Both the hilltop Pieve San Quirico Castle (the main house) and the nearby medieval Tower are uniquely designed and furnished providing the comfort and immediate relaxation we all feel when we "come home."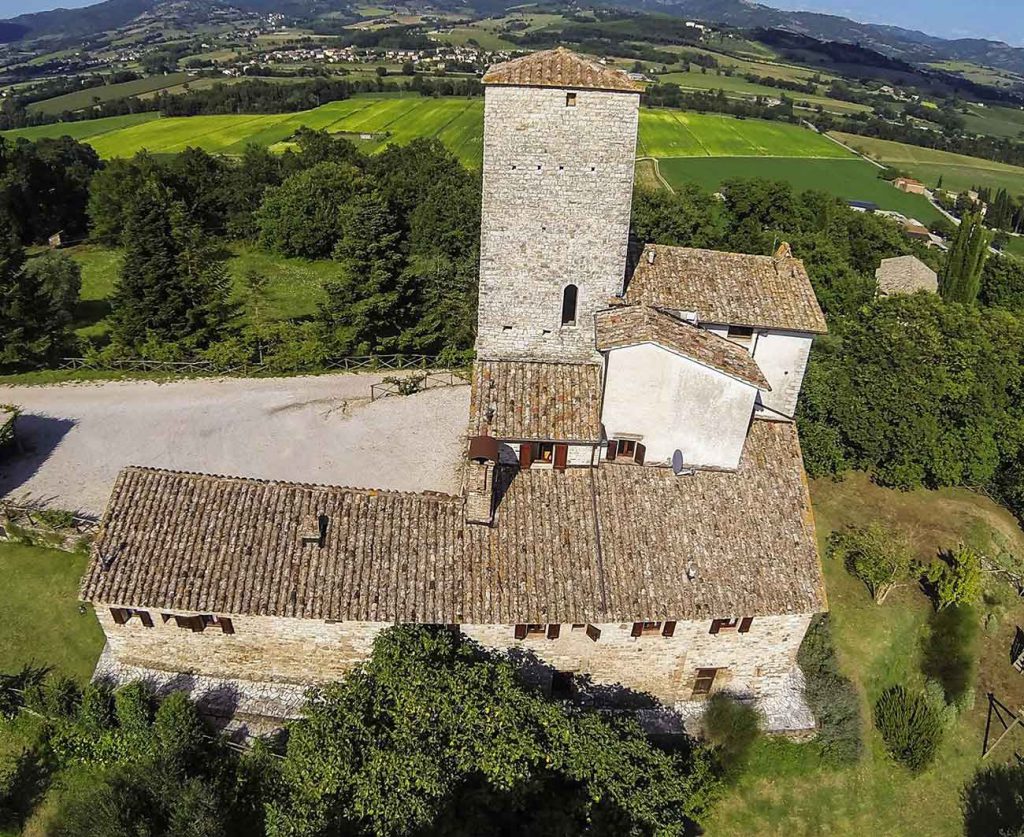 Down in the valley, the magnificent Castello di Bagnara is a palatial events space, ideal for destination weddings or other very special occasions.
Both our castles have received authorization by the City of Perugia to celebrate on-site legally valid civil marriages.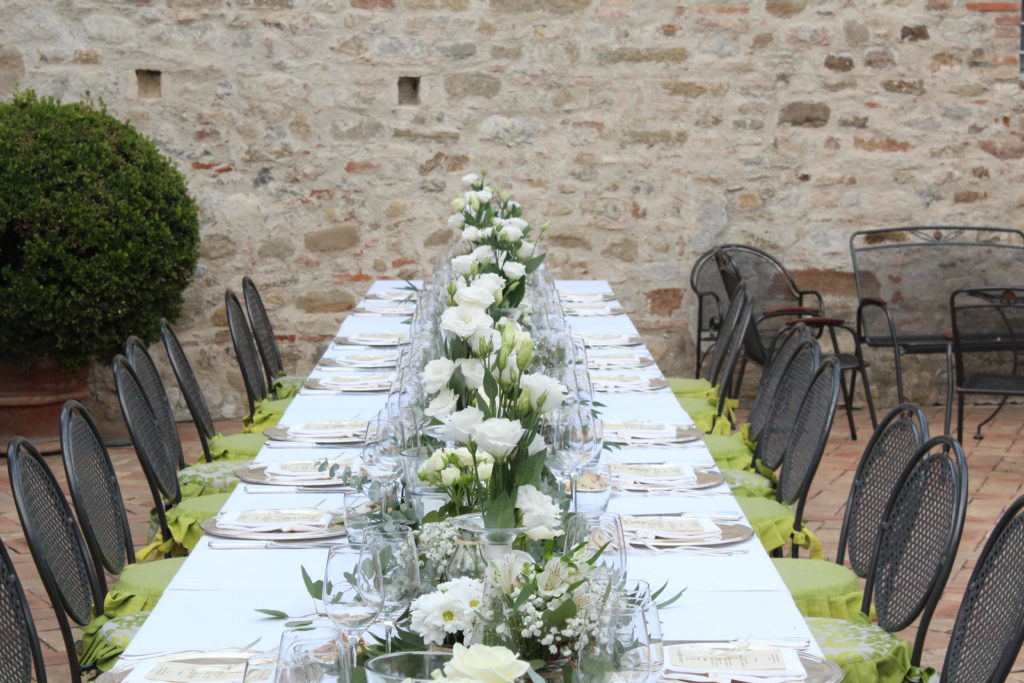 THE 1500-ACRE ESTATE & NATURE RESERVE
To top it off, the huge estate provides superb opportunities for walking and biking, mushrooms and truffle hunting, wildlife watching and photography, doing meditation and yoga.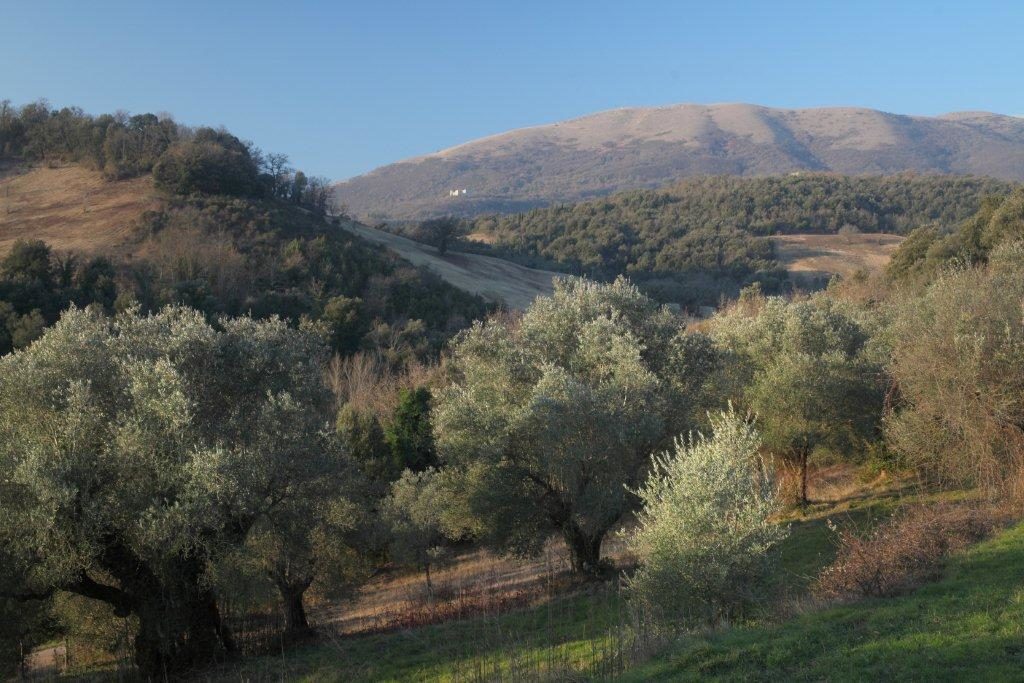 Blessed with a large variety of wild flowers, ancient trees, small lakes, several streams, 13 km of the Tiber river (Italy's second main river, the river of Roma!), a resident population of roe deer and hares and a wide range of bird species from herons to pheasants, the estate is a haven for all things bright and beautiful.
INQUIRE
STAFF
We created Le Torri di Bagnara to provide the unique mixture of Italian lifestyle combined with elegance. A key part of the Italian lifestyle in a luxury vacation villa is to enjoy a dedicated, professional staff – among there is a concierge and an amazing chef – that caters to your every desire . Our guests constantly cite the staff of our vacation rental as the most amazing, friendly and attentive of any trip they have ever taken.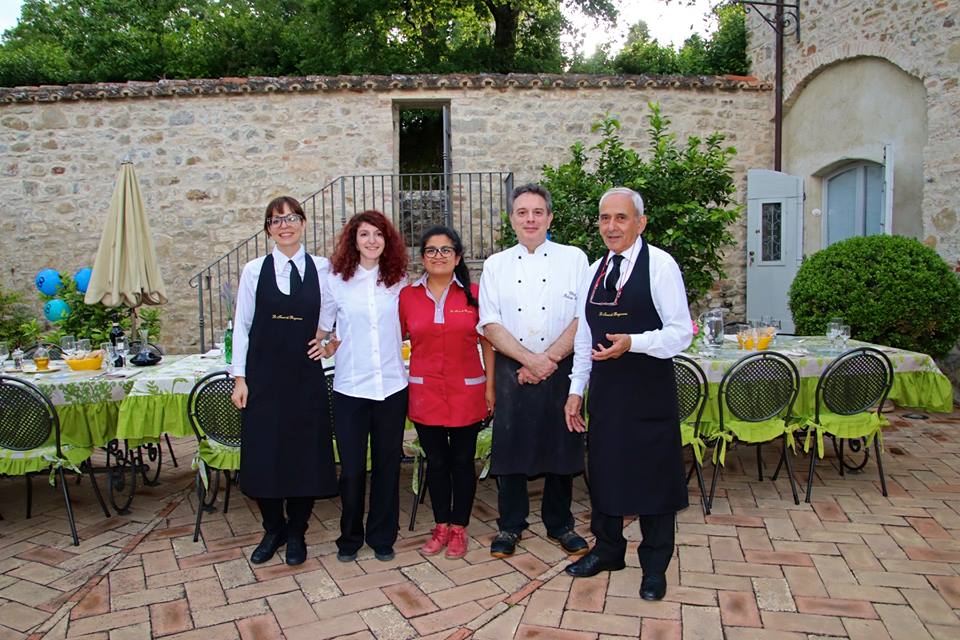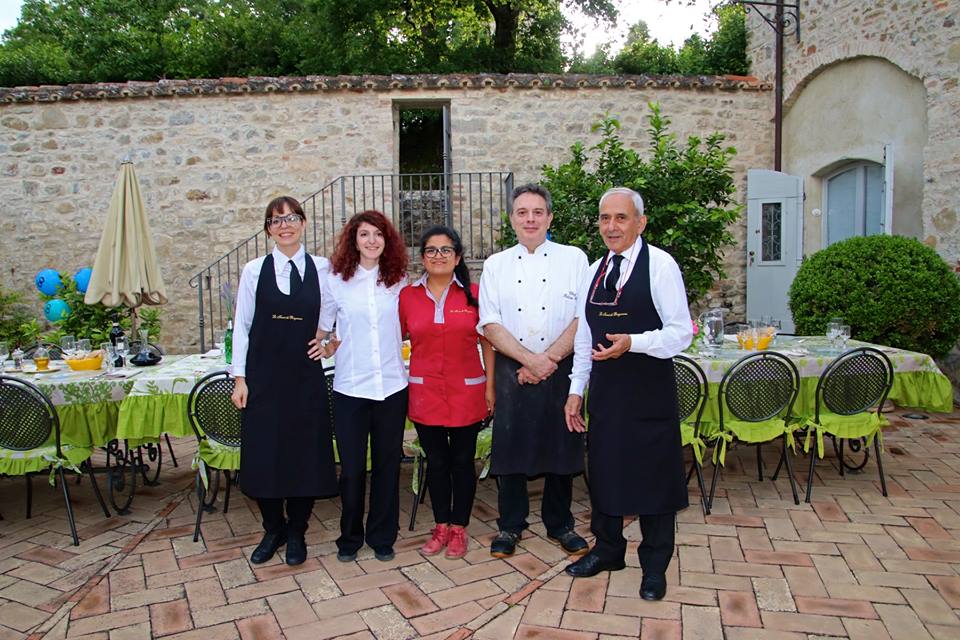 GUEST COMMENTS
As of the writing of this letter to you, we have over 94 unique guests reviews, reflecting hundreds of past guests, on Tripadvisor extolling the beauty of the property, the wonderful staff and the magnificent  food you will enjoy. We take great pride in meeting and exceeding our guests' expectations. Whatever you desire in your vacation here, just ask and we'll work hard to help make it happen for you.
Thank you again for considering our luxury vacation rental for your upcoming vacation. We look forward to welcoming you here so you can experience the generosity, affection and fun-filled lifestyle of this area of Italy,
dr. Zenaide Giunta Tremi
        your caring host

countess of Fiume, nobile of the Ordine Piano, great grand-niece of emperor Napoleon Bonaparte