As you may have read, on June 3, Italy became the first country in Europe to reopen its international and regional borders and eliminate a 14-day quarantine requirement for visitors arriving from abroad. An achievement which carried a mix of anxiety, trepidation and relief but most of all hope for the future, hope for our country.
My Region of Umbria has been one of the Regions with the least number of Coronavirus confirmed cases and victims.  As of June 16th, Umbria registered 1437 cases compared to 90680 in Lombardy and there have been no new cases in the last week (Source: Dashboard Covid-19 Umbria Region – June 16th 2020). Umbria is one of the safest regions to be and we are ready to welcome tourists.
As many of you have contacted us asking about the latest Coronavirus news in Italy or Umbria, I have compiled a list of FAQ focused on giving you peace of mind when it comes to traveling back to our beautiful region.
DO I NEED A SELF DECLARATION FORM TO ENTER ITALY?

Always consult the Foreign Office in your country to see if you are allowed to travel to Italy.
To find out whether you need to carry a self-declaration form to enter Italy, please consult the Italian Foreign Office here, where you will also find the self-declaration form to download.
CAN I TRAVEL BETWEEN REGIONS?

From 3 June 2020, travel between regions will be permitted. Inter-regional travel may be limited only by measures taken in relation to specific areas of the national territory, with a higher epidemiological risk.
CAN I TRAVEL TO ITALY FROM ABROAD?

From June 3rd, people will be allowed to travel freely from and to the following States:
-Member States of the European Union
-States party to the Schengen Agreement
-United Kingdom of Great Britain and Northern Ireland
-Andorra
-Principality of Monaco
-Republic of San Marino and Vatican City State.
From 3 June, persons travelling to Italy from these countries will no longer be required to self-isolate under the supervision of the health authorities for 14 days, unless they have stayed in other Countries during a 14-day period prior to entering Italy.
People from other countries will have to wait till July 1 before visiting Italy.

EU's external borders should reopen from July 1, said European Commission on June 10th and asked member states to agree on a list of non-EU countries where travellers could come from starting from July.
Conditions for lifting restrictions to non-EU countries will include looking at the infection rates and the country's capability to deal with the virus. Restrictions should remain in place for countries with a worse outbreak.
"RE-OPENING the EU" WEB PLATFORM
On June 15th the European Commission has launched 'Re-open EU', a web platform containing essential information for a safe relaunch of tourism in Europe in the post-Covid period.
Travellers will now be able to plan their holidays in Europe confidently as the platform provides real-time information on:
– borders
– means of transport
– travel restrictions
– public health and safety measures such as physical distancing or the wearing of facemasks.
The platform acts as a key point of reference for anyone travelling in the EU as it centralises information gathered both by the European Commission and the Member States. As free movement and cross-border travel are key to tourism, an interactive map offering updates on national measures and advice for visitors are available for each EU Member State. Travellers are also able to browse country-specific information at their ease.
CAN I REACH ITALY BY PLANE?
Rome airports are currently open and it is a 2 hours drive to Le Torri di Bagnara Castles.
Perugia airport, 20 min drive from our villas, is open albeit with a limited number of flights landing.
ITALY'S NEW RULES ON FLYING
Social distancing is no longer compulsory on most planes
Italy has dropped the requirement for airlines to seat passengers at least a metre apart – which effectively halved the number of people who could board each flight – so long as the plane is equipped with a HEPA (High Efficiency Particulate Air) filter.
The change means that flights can once more depart full and passengers are no longer guaranteed empty seats around them.
Social distancing is still required in airports and on shuttle buses carrying passengers to and from the aircraft.
Face masks have to be changed every four hours
Masks remain compulsory for the duration of your journey, and on longer-haul flights they must now be replaced every four hours. Passengers are advised to bring their own replacements.
You must keep your mask on throughout the airport, too.
Limited hand luggage
Airlines are instructed not to allow passengers to bring large cabin bags onboard in order to minimise how much passengers move around accessing overhead lockers.
The government's decree doesn't specify maximum dimensions, leaving it up to airlines to set their own limits.
Italy's national airline Alitalia says its passengers are allowed only one piece of hand luggage total, instead of the bag plus personal item that used to be permitted. The airline's usual size and weight limits apply.
You have to sign a form
Passengers must now fill out an 'autodichiarazione' (self-certification form) before each flight, declaring that they do not have Covid-19 or any of its main symptoms (fever, coughing, difficulty breathing, sore throat, headache, fatigue, loss of taste or smell, diarrhoea).
You must also state that you have not had close contact with anyone who has Covid-19 in the past 14 days, nor with anyone who became ill in the 48 hours before their symptoms appeared.
Allow extra time for boarding and disembarking
Getting on and off the plane will almost certainly take longer than usual now that airlines have to enforce social distancing before and after take-off.
Shuttle buses are now required to operate half empty, while airlines must regulate the number of people boarding and disembarking at once to avoid crowding.
You may also be subject to temperature checks before or after flying, with anyone found to have a fever of 37.5 degrees C or higher at risk of being forbidden to continue their journey.
WHICH AIRLINES ARE RESTARTING FLIGHTS TO ITALY IN JUNE?
From June 1st, the Air France-KLM group began to gradually resume flight links with Rome, Milan, Venice, Bologna, Florence, Naples and Bari.
Italian airline Alitalia also announced in May that it would steadily resume flights between Rome and New York as well as certain flights to Spain, including from Rome to Madrid and Barcelona, from June 2nd. It has also resumed some domestic Italian flights, including routes between Milan and southern airports.
Low-cost airline Ryanair, which dominates many direct UK-Italy routes, is set to restart some Italian routes from June 21st, including between Rome and Lisbon, Budapest, Manchester, Paris, Madrid, Athens, Prague, Warsaw, Valencia, Krakow and Brussels.
The Irish carrier, Europe's largest low-fare airline, said 40 percent of its normal flight schedule will operate in July, serving 90 percent of its pre-lockdown routes.
Budget carrier Wizz Air restarted some scheduled flights from Rome's Ciampino airport on June 16th. Direct fllights are currently operating to and from Romania, Moldavia and North Macedonia.
UK-based Easyjet on June 16th restarted some domestic flights within Italy as well as one international route – from Brindisi to Geneva – after Italy loosened some of its rules on air travel.
Several other airlines continue to operate a limited number of flights to Italy, including Lufthana, KLM, and Turkish Airlines, with direct flights from each company's hub airports only.
ARE BARS, SHOPS, RESTAURANTS OPEN?
Yes, all bars, restaurants, shops and museums are open following social distancing measures and complying to new and strict health and safety protocols.
WHAT ARE WE ALLOWED TO DO?
Restrictions:
It is forbidden to citizens with a respiratory infection characterized by fever (higher than 37.5° C) to leave their home or place of residence. These citizens are required to immediately contact their doctor.
The gathering of people in public places or places open to the public is prohibited.
It is forbidden to citizens who are subject to quarantine by order of the health authority to leave their home or place of residence.
Permitted activities with limitations
Access to parks, villas and public gardens is allowed, subject to strict compliance with the ban on assembly, as well as with the interpersonal safety distance of at least one metre; minors are allowed access, even together with family members or other persons habitually living together or in charge of their care, to play areas in parks, villas and public gardens, to carry out outdoor leisure or recreational activities.
Outdoors sports and exercise activities are permitted, also in equipped areas and public parks, where accessible, provided that the interpersonal safety distance of at least two metres for the sports activity and at least one metre for any other activity is respected, unless the presence of an accompanying person is necessary for minors or persons who are not completely self-sufficient.
Access to places of worship is permitted, avoiding assembly of large groups and taking into account the size and characteristics of the facilities, which must guarantee a distance of at least one metre between visitors.
Religious functions with the participation of people are permitted, in compliance with the protocols signed by the Government and the respective confessions, containing the appropriate measures to prevent the risk of contagion.
Museums and other cultural institutes are open and their services are guaranteed, taking into account the size and characteristics of the premises open to the public, as well as the visitors flow, with restricted access and avoiding large crowds, by ensuring a one metre minimum distance between visitors.
From June 15th, 2020, performances open to the public in theatres, concert halls, cinemas and other open-air spaces with pre-assigned and distanced seats are permitted, ensuring respect for the interpersonal distance of at least one metre for both staff and audience, with a maximum number of 1000 spectators for outdoor performances and 200 people for indoor performances, for each individual hall.
WHO SHOULD I CONTACT IF I HAVE COVID-19 SYMPTOMS?
If you have flu symptoms or think you might be at risk of infection, stay at home, do not go to the emergency room or the doctor's surgery but call your family doctor, paediatrician or the 'guardia medica' (out-of-hours primary care service). Alternatively, call the regional information hotline.
Umbria: 800 63 63 63.
National information line 1500 . The hotline, which is open 24/7, is staffed by healthcare advisors and cultural mediators from the Operations Room of the Ministry of Health.
The hotline responders are trained in counselling to help resolve questions, doubts and uncertainties.
WHY CHOOSING A VILLA RENTAL THIS YEAR?
Spending your holidays in a vacation rental villa this year may just be what you need. Private holiday homes will guarantee you a safe place where you can isolate with your family and friends. If you don't feel like venturing out, chefs can be organized for you or grocery shopping with home delivery as well as an array of additional services executed in the comfort of your home.
And if you stay at Le Torri di Bagnara Castles, you will be offered full peace of mind in the knowledge that our fully trained, professional staff must adhere by law (dictated by our "Luxury Agriturismo" License) to the stringiest health and safety regulations and protocols.
To find out about our availability and rates visit our website at https://www.letorridibagnara.it/weekly-rental-details/
I remain at your complete disposal to answer any query you may have and which is not covered in this newsletter.
Myself and the Le Torri di Bagnara Castles Staff look forward to welcoming you to Umbria, the green heart of Italy.
Yours Sincerely,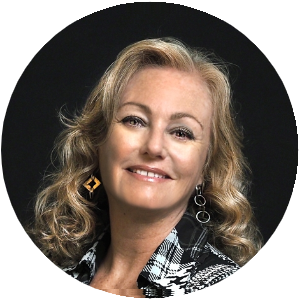 ---