EASY TO MAKE TRADITIONAL RECIPES WITH WINE PAIRING.
Treat yourself to a Typical Italian Easter Menu, with easy to make recipes of the Umbrian tradition and wine pairings, while you remain home in the midst of the coronavirus (COVID-19) outbreak.
Easter is a story of sacrifice, but also of new beginnings and hope. This year, especially, that message feels particularly pertinent.

Whilst we all follow Government guidelines on restricted movement, we can enjoy home cooking, one of the simple home pleasures in Italy. With a few things—a table, a few ingredients, a family—we can have fun even during the Coronavirus lockdown.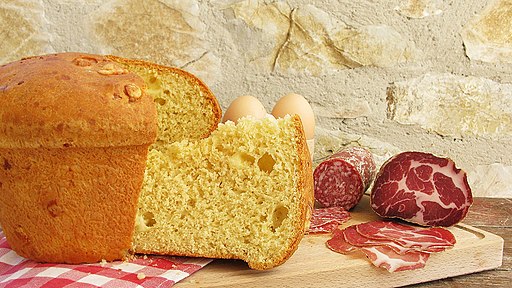 Easter in Umbria is distinguished by traditional recipes and flavours that have deep roots in the most ancient traditions of the area.

The tables of the Queen elect of the green heart of Italy are laden with sweet and savoury delicacies that not only please the palate but also often become part of the history and habits of local families: in fact, the preparation of Easter bread or ciaramicola is an occasion to spend time together in the kitchen, rediscovering ancient recipes and exchanging secret ingredients and tips.

A kind of 'celebration within the celebration', featuring atmosphere and good food: therefore here you may download the typical Easter dishes recipes in Umbria. They are easy to make:
DOWNLOAD YOUR ITALIAN EASTER MENU
Please stay safe and think positive.
In Italy we say "Andrà tutto bene! /Everything will be alright!"
HAPPY EASTER!