Discover the beauties of Umbria while you remain home in the midst of the coronavirus (COVID-19) outbreak.
People in countries around the world are now being asked to practice social distancing—to stay home and avoid crowded places—in order to help "flatten the curve" of the spread of the coronavirus (COVID-19) outbreak. These are unusual days, everyone has to give up their regular habits and we are all called to put common sense and civic duty in first place.

While you wait to start traveling again, we want to bring Umbria into your house. There's a lot to discover about Umbria even from afar. Here is a complete list of virtual tours, videos, live webcams, online collections, readings and digital broadcasts on Umbria that you can enjoy for free. These will keep you (and any youngsters) entertained while we all do our part to ensure that these trying times are one day behind us.

The list is constantly updated and if you have something you'd like to add, please email us at info@letorridibagnara.it .
VIDEO
That's Umbria – 3,02 min – You Tube
Sensational Umbria – Steve McCurry in Umbria – 3,44 min – You Tube
Festa dei Ceri di Gubbio 2019 (Race of the Candles) – 3,11 min – You Tube
Umbria Jazz festival 2019 – 2,58 min – You Tube
Video in Italian:
Linea Verde: "Umbria. estate in centro Italia" – 57 min – Rai Play
Geo: "Umbria a tavola" – 14 min – Rai Play
Linea Blu: "Lago Trasimeno: mare dell'Umbria" – 55 min – Rai Play
Paesi che vai: "Perugia" – 45 min – Rai Play
Il Borgo dei borghi: "Castiglion del Lago" – 15 min – Rai Play
In viaggio con Marcello: "Umbria, la cucina norcina" – 45 min – Rai Play
Linea Verde: "Nell'Umbria magica della Valnerina" – 28 min – Rai Play
LIVE WEBCAMS
Assisi – Basilica of St. Francis
Assisi – Piazza del Comune
Perugia – Piazza IV Novembre
Gubbio – Piazza Grande
Todi – Piazza del Popolo
Orvieto – Piazza Duomo
Spello – Piazza Kennedy
Montefalco – Piazza del Comune
Bevagna – Piazza Silvestri
Norcia – Piazza del Duomo
VIRTUAL TOURS
Umbrian towns
Cathedral of San Lorenzo – Perugia
Basilica di San Domenico – Perugia
Church of San Costanzo – Perugia
Narni Underground – Narni (Terni)
The Wine Museum – Torgiano (Perugia)
Olive & Olive Oil Museum – Torgiano (Perugia)
Mostra "Vertigine Umbra" ("Umbria seen from above" exibition)
"Sensational Umbria" Exibition – by Steve McCurry
Online collections:
Umbria National Portrait Gallery – Perugia
Regional Ceramics Museum of Deruta – Deruta (Perugia)
Alberto Burri Museum – Città di Castello (Perugia)
Fondazione Cassa di Risparmio di Perugia Arte – Perugia
GOOGLE ART & CULTURE
Exploring Umbria is also possible with Google Art & Culture, thanks to the numerous partners that the project has in the area:
Palazzo dei Priori, Perugia
Le Ceramiche umbre (Umbria's ceramics)
La Maglieria del Perugino (Perugia area knitwear)
Perugino (Pietro Vannucci, Renaissance painter)
Pinturicchio (Bernardino di Betto, Renaissance painter)
Assisi
Orvieto
Perugia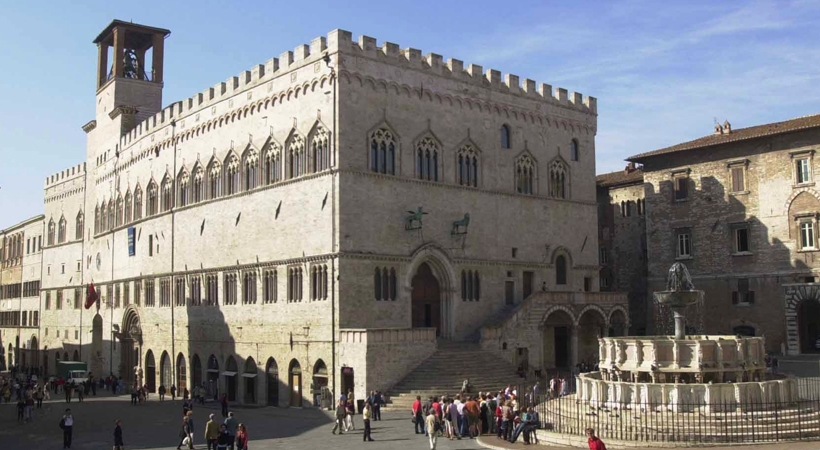 PODCASTS
Amataeur travel: "Travel to Umbria"
Rick Stevens: "Assisi town walk"

In Italian:
Radio Rai 3: "Le Meraviglie: Umbria"

READINGS
Umbria Tourism: General Guide of Umbria
Umbria Tourism: Umbria UNESCO Sites
We hope we have provided you with enough ideas to plan your next holidays in Umbria and look forward to welcoming you soon in this beautiful area of Italy.
For any further information, please email us at info@letorridibagnara.it
---
PLAN FOR HAPPIER TIMES
Discover our Special Travel Deal for late 2020 and 2021 stays.
We made it to help you start planning for happier times!