From August 9th people will be required to show a 'Green Pass' to visit many Italian cultural or leisure venues.
Here's when and where you will need the passport.
---
Italy has announced a major expansion of its Covid-19 health pass scheme that will make the certificate mandatory to visit museums, attend live events or dine at a restaurant indoors. With the new rules set to come into force on August 9th.
The new rules, unveiled on July 22nd, mean that visitors are likely to need the certificate long after they've crossed the border.
What is Italy's Covid-19 'green pass'?
Italy's Covid-19 'green pass is available to anyone who has been vaccinated in Italy, including those who have only had the first of two doses. People who have recovered from Covid-19 in the past six months or who tested negative for the coronavirus within the past 48 hours can also claim it.
The certificate comes in a standard format with a scannable QR code, and can either be saved on a smartphone in digital format or printed out as a hard copy.
Where will you need it?
Many businesses, leisure venues and cultural sites in Italy will soon be required to ask their customers to show a health pass before they're allowed to enter. The list includes many sites that typically attract tourists, such as museums, galleries, theatres, cinemas, sports stadiums, theme parks, indoor swimming pools, spas, and indoor seating areas at bars and restaurants. The green pass is not required for domestic travel on public transport, long-distance trains or flights within Italy.
Can tourists get a green pass?
The Italian version of the green pass is only for people who were vaccinated, recovered or tested in Italy.
If you got your shots, tests or treatment elsewhere, it depends on the country.
If it is within the European Union, things are straightforward: you don't need the Italian green pass since each member state's certificates are mutually recognised everywhere in the EU. In other words, you should get your own country's equivalent – the pass sanitaire in France, Impfpass in Germany, certificado COVID digital de la UE in Spain, or any other EU version – and use it when visiting Italy just the same as you would at home.
EU countries also recognise certificates from non-members that are part of the Schengen Zone, which means that health passports from Switzerland, Norway, Iceland and Liechtenstein are equally valid in Italy.
Outside the EU, it gets more complicated. At the border, Italy accepts vaccination certificates, tests results and medical certificates of recovery from the United States, Canada or Japan. That includes paper vaccination cards from the US bearing the CDC logo.
Find further details about Italy's green certificate on the official website (currently only available in Italian).
For more information about the current coronavirus situation and health measures in Italy please see the Health Ministry's website (in English).
Italy has reopened to foreign travellers and we can't wait to welcome you back to Umbria, Italy's green heart! Take advantage of our Seasonal offer and start planning your family and friends villa vacation in Italy.
During these unprecedented times, private villa holidays remain one of the safest ways to travel, reducing exposure to additional guests outside of your party and ensuring the utmost in cleanliness and hygiene standards.
Book now, travel soon, dream always!
With love,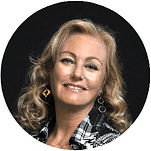 ---