Our way to travel more sustainably.
Today is officially Earth Day – and the theme is "Restore Our Earth". Along with the pandemic and associated health and economic concerns, climate change is driving the world's agenda.
The annual event commemorating the need to protect the environment was first held in 1970; 51 years later, our planet is under threat as much as ever.
At Le Torri di Bagnara Castles we understand the importance of protecting the world and Sustainability is a key driver of our brand's management practices as well as our overall ethos.
 The owners are most passionate about creating a more responsible, ethical and slow way of travel, allowing guests to immerse themselves in sustainable luxury, through a link between nature, culture, technology and tradition.
Sustainable approaches are part of daily life here at Le Torri di Bagnara Castles : our energy comes from photovoltaic solar panels and we harvest rain water to irrigate the fields; our pools are cleaned with sea salt; we grow food on site, source food locally, reduce plate waste and increase the plant-based offering on our menus. We are constantly working to improve the estate with renewable energies, recycling, organic fertilizer, and sustainable agriculture.
Le Torri di Bagnara Castles gently connects historical values with contemporary ones – the authentic Medieval castle-villas rehabbed to its authentic splendor and importance whilst offering modern comforts. The concept of an "Agriturismo" is an understatement: Le Torri di Bagnara Castles is rather an "Agricastle" – historical castles with agriculture.
We believe in responsible travel and offer our guests a sustainable vacation with unique, authentic and local experiences.
We can't wait to welcome you back to Umbria, Italy's green heart, when the time is right. Take advantage of our Spring offer and start planning your family and friends villa vacation in Italy.
Book now, travel later, dream always!
With love,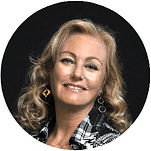 ---