"Americans who visit Tuscany or Umbria love the landscape: the silvery olive groves, the fields of sunflowers, the vineyards, the stone houses and barns." Anthony Lewis
UMBRIA, the small rural region in Italy's central heartland known for its rolling verdant landscape covered with silvery olive groves and orderly vineyards and dotted with picture-perfect Medieval hill towns, is often overshadowed by its famous neighbor to the north, Tuscany. But this understated corner of the Bel Paese is a favorite among travelers in the know, who love its absence of mass tourism and authentic hospitality.
Whether you are planning your first trip to Italy or have visited multiple times over the years, here is why Umbria should be on your list of top destinations this year:
TRADITIONAL CUISINE
The world may be feasting on trendy Brazilian sushi and molecular fusion, but in Umbria you will have centuries of history on your plate. This is the land of cucina povera: simple, authentic food served with pride. Savor the heirloom legumes, artisan charcuterie made from free-range pork, hand-rolled tagliatelle pasta tossed with game ragù, tangy sheep and goat cheeses, and foraged mushrooms and greens.
HISTORIC ARTISAN WORKSHOPS
Umbria has a long tradition of artisan crafts that are famous the world over for their impeccable quality and timeless beauty. From the hand-painted majolica ceramics of Deruta to the traditional woven jacquard linens of Perugia, you will find gorgeous pieces of art and crafts to bring home with you as a unique and exclusive memento of your trip. Other one-of-a-kind artisan treasures include handmade jewelry, cashmere, leather, and lace.
HILL TOWNS and ARTISTIC TREASURE
The rustic charm of Umbria's medieval hilltop villages belie the important artistic and cultural treasures many of them hold. Giotto's masterful fresco cycle in Assisi's Basilica of Saint Francis is perhaps the most famous, but other masterpieces like Benozzo Gozzoli's Life of Saint Francis cycle in Montefalco, Pinturicchio's decoration of the Baglioni Chapel in Spello, and the works of Perugino in Perugia are among the finest in the world.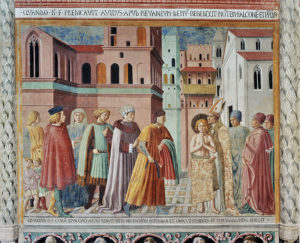 GOURMET DELIGHTS
Just because Umbria is the home of modest cucina povera cuisine doesn't mean that it can't also be home to some of Italy's most prized gourmet foods. The region's peppery extra-virgin olive oil is considered among the best in the country, as is its excellent historic wines, including the prestigious Sagrantino di Montefalco. Pungent black truffles, aged prosciutto and salami, saffron worth more than its weight in gold, and protected heirloom lentils are also among Umbria's gastronomic treasures.
BREATHTAKING LANDSCAPES
Despite its small size, this tiny region holds dozens of protected parks, reserves, and natural areas crisscrossed with sublime trails to explore on foot or by bike, tranquil lakes and rushing waterfalls, and cool woods where you can slow down and unwind to the sound of birdsong. If you long to recharge surrounded by pristine, forested mountain slopes and soft hills covered with a patchwork of olive groves, vineyards, and oak woods, then you will love the bucolic countryside in Umbria.
WORLD-CLASS EVENTS
It may surprise you to hear that sleepy Umbria is the venue for some of Italy's most popular musical and cultural events. By far the most famous is Umbria Jazz, held each summer in the elegant capital city of Perugia, and featuring world-famous jazz, blues, and pop acts. Just before Umbria Jazz, the Spoleto Festival in the nearby hill town of Spoleto hosts music, theater, art, and dance performances. And throughout the spring and summer, a number of Medieval towns organize spectacular costumed historic festivals, from Calendimaggio in Assisi to Il Mercato delle Gaite in Bevagna.
SOOTHING SILENCE
One of the rarest and perhaps most sought-after luxuries right now is silence. A soothing break from the chaos of daily life and a restorative rest from the fast pace of today's packed schedule is sometimes what you really crave when on holiday, and Umbria offers both. Here, far from the crowds of mass tourism, the noise of large cities, and the stress of rushed days, you can find the serenity and quiet you crave!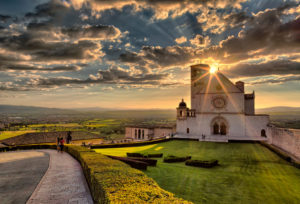 These are just a few of the reasons why Umbria should be on your travel bucket list this year, and why Le Torri di Bagnara is your ideal Umbrian retreat. Experience this region from its heart, relaxing in the gorgeous countryside of wineries and olive oil mills, or setting out to explore the nearby hill towns filled with art and culture, restaurants, workshops and boutiques, and concerts and performances. Just want to spend your days by the pool overlooking the surrounding hills? You can do that, as well…everything is possible at Le Torri di Bagnara!