Given the unforeseen circumstances of today's world, it's no surprise to know that people are relentlessly browsing through different websites to find an authentic source of information regarding the Covid-19 virus.
Figuring out where you can travel during the pandemic has proven to be no small task. In Europe, the rules vary from country to country—some have mandatory quarantines, others have COVID-19 testing requirements, and some have no entry restrictions at all. And they often differ depending on which country you are coming from and going to. What's worse, the web of restrictions are constantly changing.
Thankfully, several companies and organizations have created dynamic, interactive international maps designed to provide the most up-to-date COVID-19 travel information. Here are the ones we have found to be most useful.
The International Air Transport Association's Interactive COVID-19 Map
Enter the International Air Transport Association's (IATA) interactive world map, which offers the latest COVID-19 entry regulations by country.
This map provides up-to-the-minute (seriously, it's updated more than 200 times per day) information on international travel restrictions based on your citizenship and country of residence.
The map is accessible both on desktop and mobile devices for easy access wherever you are. You can also sign up for a COVID-19 travel alert service, real-time notifications for all travel updates related to the pandemic (the alerts are not free—you have to contact IATA to get a quote).
COVID Controls
It is an easy-to-use website, precisely designed with a large display of the world map. This visual representation makes it a lot easier to study the statistics of the current Covid crisis. All the data provided is 100% authentic and constantly updated with the latest news. Through a simple color-coding technique (Green, Yellow, and Red), you can study the current state of every country in just a glimpse. Hence, making things a lot easier to process.
DREAM NOW, TRAVEL LATER.
If your thoughts are already focused on the upcoming 2021 season, we invite you to visit our website and discover the unique indulgence of a castle holiday in Italy
To find out about our availability and rates visit our website at https://www.letorridibagnara.it/weekly-rental-details/
I remain at your complete disposal to answer any query you may have and which is not covered in this newsletter.
Myself and the Le Torri di Bagnara Castles Staff look forward to welcoming you to Umbria, the green heart of Italy.
Yours Sincerely,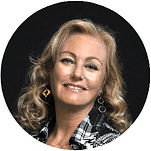 ---